Pricelist for damages and lost items
Tenants will be charged according to this pricelist if they have lost or broken items related to the apartment, or broken or mistreated the apartment in their control. Measures which aren't mentioned in this pricelist are charged according to actual costs.
Soihtu has the right to review and change these prices. This pricelist is valid from the 11th of September 2020 on.
Keys
Key card 20€/card
Key card, building E 15€/2 cards
Metal key, buildings M, N, O, P 20€/key
Metal key, buildings Q, R, S 45€/key
Key for heating pole 8€/key
Serialisation + 2 keys, mailbox 70€
Serialisation + 2 keys, storage box 65€
Serialisation + 3 keys, apartment in building K or L 245€
Serialisation + keys, storage box in building S or R:

shared apartment for four 100€
shared apartment for three 85€
Cleaning
Cleaning in the apartment (minimum charge 1 h) 31€/h
Emptying the apartment is charged according to actual costs
Lighting fixtures
Lamp shade 40€
Lamp socket 7€
Cover for a ceiling box 7€
Installing lighting fixtures; electrician (minimun 1 h) 60€/h
Toilet/bathroom
Sink 130€
Toilet seat 410€
Water tank for a toilet seat (Aniara, Trevi) 140€
Toilet seat lid 35€
Mirror 30€
Glass shelf of a mirror 20€
Glass cabinet door 30€
Shower hose 11€
Shower handle 6€
Bidet shower handle 16€
Installing a washing machine 50€. Please, contact the real estate manager well in advance before needed installation, so that the installation can be arranged with the plumber (at least 3-5 working days in advance).
Kitchen
Induction stove and installation in buildings A, B, C 510€
Solid plate cooker and installation 500€
Oven tray 24€
Oven pan 27€
Fridge freezer 500€
Fridge with an ice box 220€
Top freezer fridge 300€
Spare parts for a fridge 35€/piece
Rubbish bin 6€
Bio waste bin 5€
Changing/replacing grease filter 33€
Installing a dishwasher 50€
Installing a dishwasher and removing the cabinet 80€
(the cabinet has to be stored in tenant's own storage box in all other except buildings B and C)
Doors
Bathroom door (doesn't include installation) 120€
Internal door with a frame 130€
Furniture in furnished apartments
Bed frame 250€
Foam mattress 100€
Mattress protector 20€
Armchair 300€
Chair 70€
Table top 30€
Drawer 70€
Table leg 5€
Room darkening curtains 50€
Carpets M, N buildings 50 €
Pillow 10€
Quilt 20€
Mirror 30€
Wall spotlight 10€
Kettle 15€
Glass 5€
Mug 5€
Cutlery, kitchen ware 2€/piece
Serveware 3€/1 dish
Carpets Q building 70 €
Other
Radiator thermostat 23€
Painting a wall 45€/h
Carrying off a home appliance 30€
Relocating furniture 30€
Ethernet face plate 15€
Maintenance man (minimum 1 h) 33€/h
Fire alarm + installation 30€
Deodorising an apartment 50€
Plumber (minimum 1 h) 60€/h
Electrician (minimum 1 h) 60€/h
Changing the fuse or switching the ground fault circuit interrupter on 40€ on working days 7-16, 80€ on other times
Guard visit 80 €
More News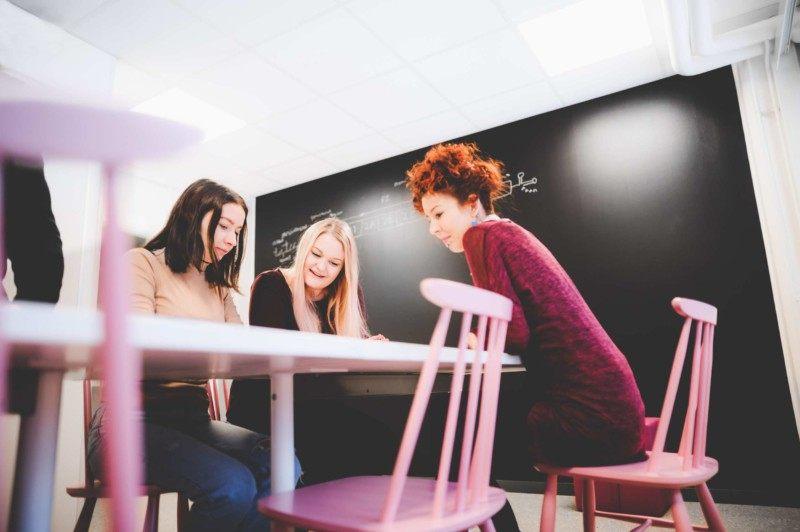 The tenants of Soihtu appreciate e.g. communality, study facilities and a gym. Read more about why you should also move to Soihtu.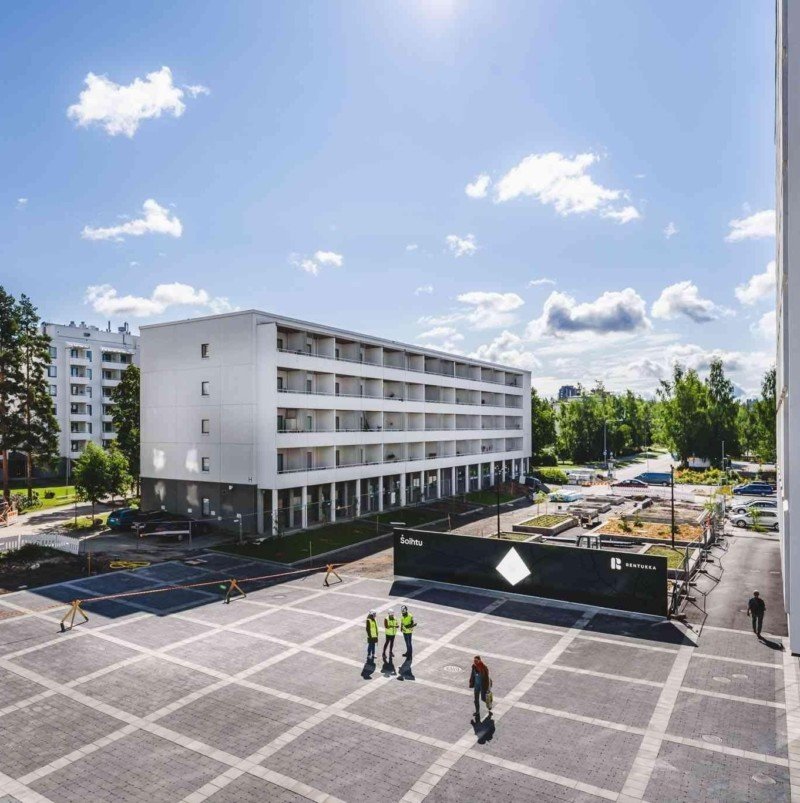 Kortepohja Student Village will start using renewable energy production when solar panels will be installed on the roofs of buildings H and J, starting next week. The electricity produced from the solar panels is going to be about 2% of the Student...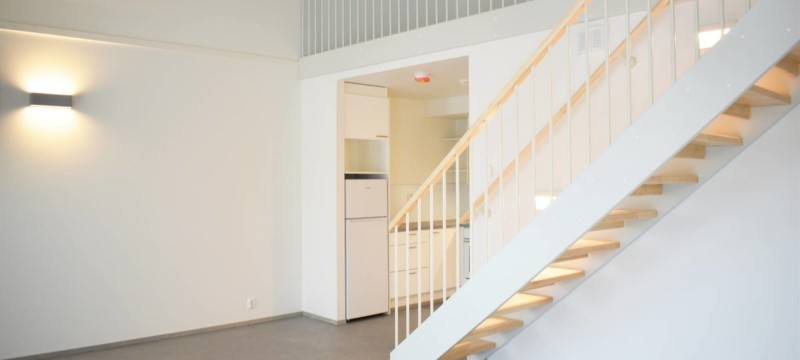 The application period to Soihtu Korttelikylä apartments opened in April and now all applications have been processed by Soihtu Housing. All apartments have been offered and applicants have received an offer via e-mail. Tenants of Soihtu...