Instructions for applying
Applying for an apartment from Soihtu is easy to do online. Follow these instructions to make it even easier!
We will send you an apartment offer when an apartment that meets your wishes is becoming available. In general, applicants get apartments faster in the spring and summer than in the autumn when new students are starting their studies, and studio apartments are in biggest demand. Apartments coming available in the beginning of August are reserved for new students each year. The members of the Student Union of the University of Jyväskylä (JYY) are primary applicants.
1. Get to know our housing locations
Soihtu has a few different housing locations in Jyväskylä: Kortepohja Student Village, Soihtu Vehkakuja in Savela and Soihtu Korttelikylä in Mäki-Matti. Read more of these housing locations and the services that are included to the rent on our website. Notice, that some of our apartments are only for students.
2. Fill in the application
You can apply for the apartment already today, just by filling the online form on our website. Fill in the apartment application carefully so that we can look for an apartment that meets your wishes as well as possible. In addition to personal details and your study info, the apartment size and the rent that you would like and when you need an apartment are important information. Please also make sure that you fill in your personal details on the application only once. Also, attach needed documents.
3. Wait for the apartment offer
We will send the apartment offer by e-mail when the apartment corresponding to your application is becoming available. So please keep your contact information up-to-date and monitor your email regularly, as the offer expires quickly. If you need more information about living in Soihtu, check out the Housing Instructions on our website and follow our social media channels on Instagram, Facebook and TikTok.
Please note that we will not notify applicants separately if we are unable to send an apartment offer from the beginning of the asked month. You can ask our customer service for more information about your application. During the summer months, our customer service may be congested from time to time due to the large number of applicants.
4. Edit your application if needed
If you want to edit your application, register to Soihtu's applicant's page with your online banking credentials. If you don't have online banking credentials, you can visit our customer service to get the user credentials. Take a picture ID that is valid with you. After creating a username and a password, you can, among other things, add and delete buildings on your application and change other wishes regarding the apartment. Please note that filling in an application doesn't automatically create you user identification to the applicant's page.
Please note that if you have originally applied for an apartment without a Finnish ID number, you will have to inform us your Finnish ID number to use our online services without a visit to our office.
The apartment application is valid for three months at a time. A week before it expires, you will receive an email reminding that the application is expiring. You can renew the application on the applicant's page. Please inform us in case you want to delete your apartment application.
Soihtu's housing and rental services require processing of personal data. Personal data is used for instance to manage the customer relationship. We especially take notice to the protection of a customer's privacy and personal data, and we follow a good manner of data processing.
More News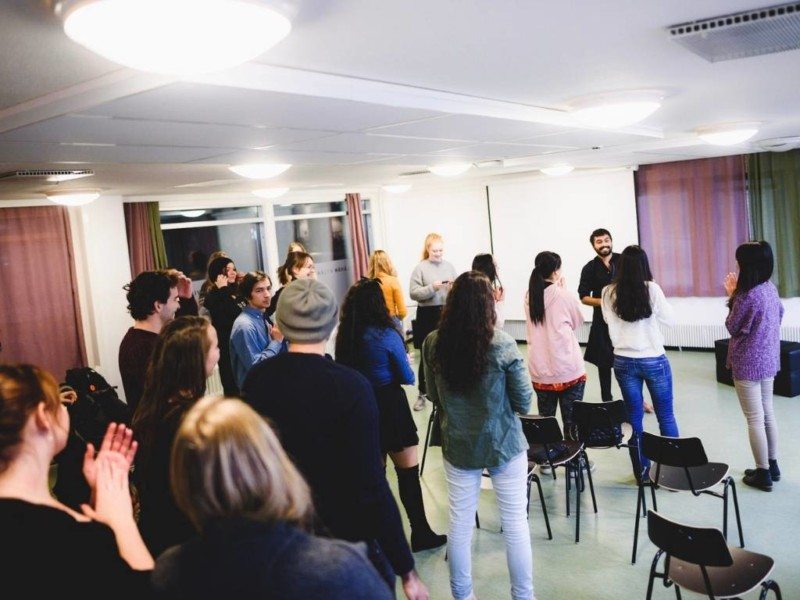 In the housing locations of Soihtu, the tenants can influence housing and the development of community in many ways. At the tenants' meetings organized in November of last year, the committees for 2023 were chosen for each housing location and the...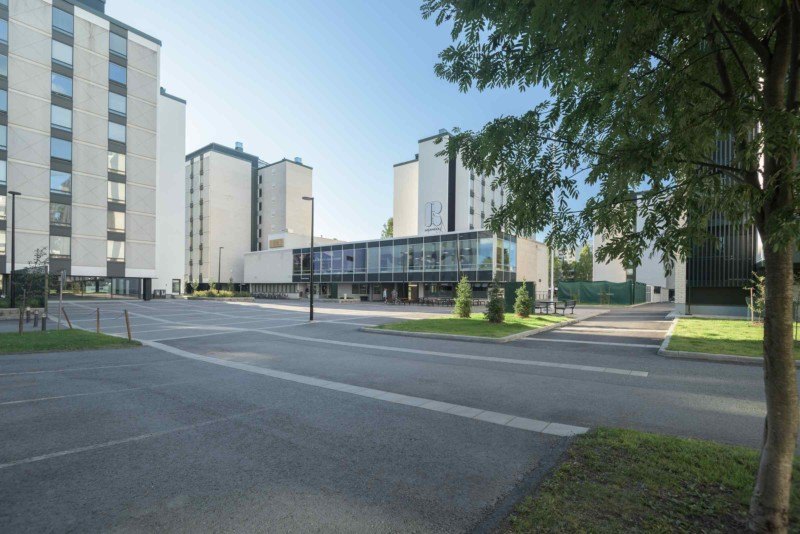 The Housing Finance and Development Centre of Finland (ARA) has awarded its renowned Square Metres of the Year 2023 Award to the renovation and regional development project of the Kortepohja Student Village of the Student Union JYY.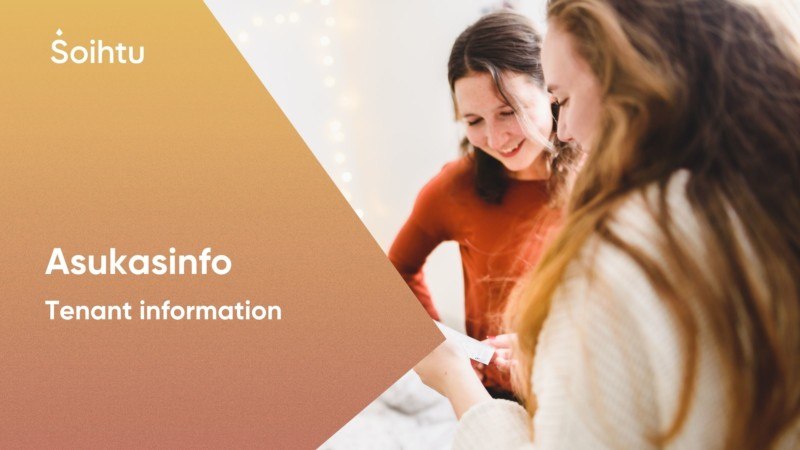 Soihtu Housing tenants receive a newsletter about the current housing topics in Kortepohja Student Village, Soihtu Vehkakuja and Soihtu Korttelikylä every month. The newsletter is sent to the e-mail address found in our system and provided by the...