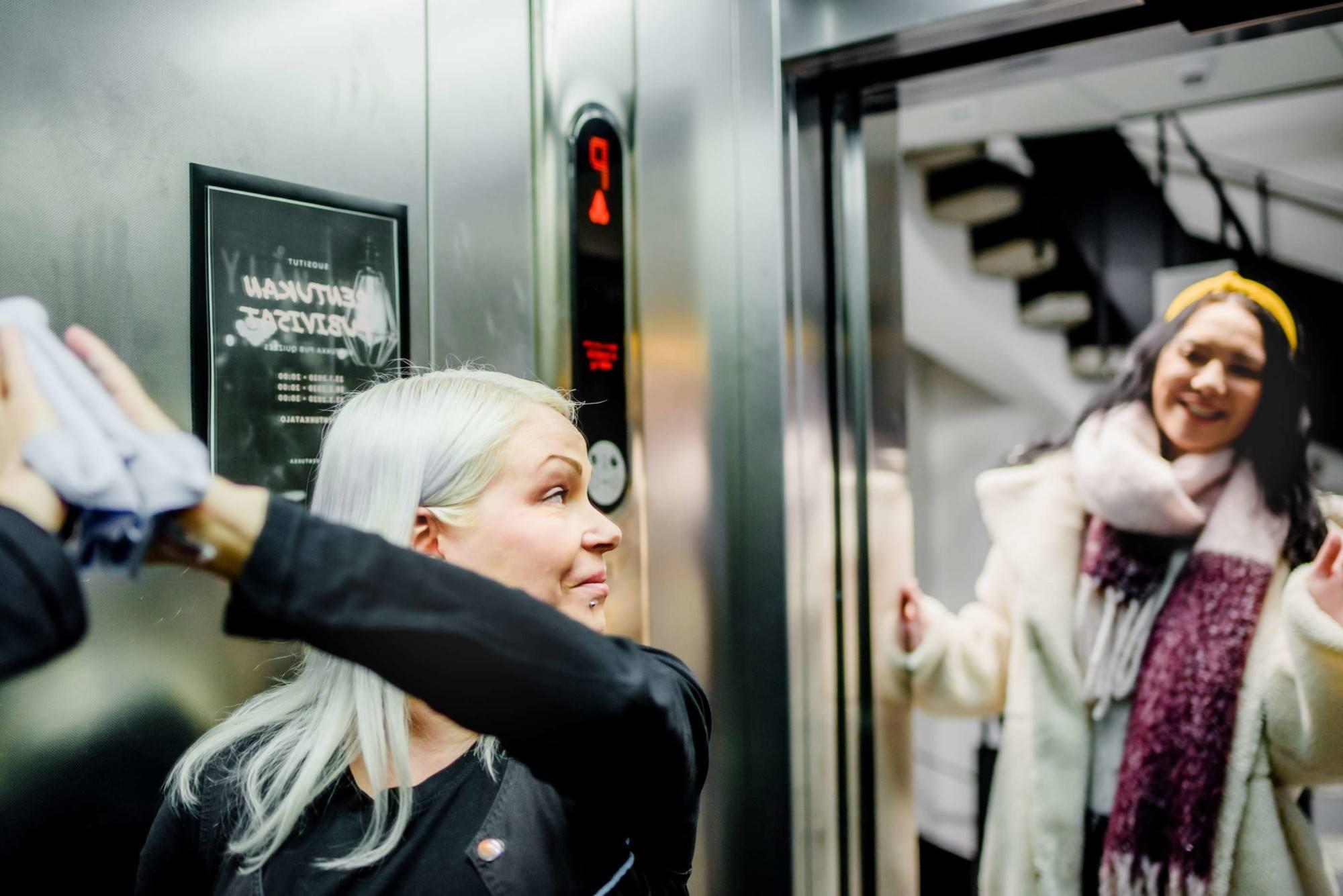 Maintenance request in housing locations of Soihtu
Once in a while, something in an apartment breaks down or suddenly doesn't function anymore. That is when you should fill in a maintenance request. In the housing locations of Soihtu Housing, Soihtu Facility Services handles needed repair work.
Some of the tasks are on tenant's responsibility, so kindly get familiar with them by going through the list on our Housing instructions.
Use the electronic form below when the fault is not urgent
Soihtu Facility Services gets all the needed information on the maintenance request and will come to do the repair work as soon as possible.
In case the fault requires attention immediately (for instance a leak in the bathroom or kitchen), you should contact the facility services immediately by calling.
You can also fill in a maintenance request regarding defects or faults in common rooms (for instance a light bulb that has burned out in a hallway or a broken laundry machine in a laundry room).
Maintenance request
Make sure you fill in the correct phone number in case the maintenance team needs to contact you.
Use the telephone service number of Soihtu Facility Services +358 10 524 8315
if you have lost your keys and can't get into your apartment.
there is a fault in your apartment that requires repairing immediately, and that can cause acute damage for housing (for example a broken fridge).
there is a fault in your apartment that requires repairing immediately and can cause damage to the whole property (leakage, broken front door or window).
Regarding urgent matters you can reach the facility services at all times.