Kortepohja Student Village
The popular and safe Kortepohja is one of the fastest developing areas in Jyväskylä. Kortepohja Student Village offers a home for over 1800 students.
Kortepohja Student Village has been named after the students of the University of Jyväskylä but also people who aren't students at the University can apply for our rental apartments.
Wake up to singing birds and go to lectures by bike
Kortepohja Student Village is a popular housing location due to its unique location. It takes seven minutes to cycle to the Seminaarinmäki campus, and fifteen minutes to the city centre and Mattilanniemi campus. There are also straight bus routes from the terminal of local traffic to the Student Village and the ride takes only ten minutes.
Yet, the nature is nearby in the parklike area of Kortepohja. There are small greeneries where you can hang out also in the Student Village. There are several sports venues, both commercial and upheld by the City of Jyväskylä, in Kortepohja and in the near-by areas. Whether you want to go skiing, running, to the beach, downhill skiing or to the forest, as a tenant in Kortepohja you have plenty of alternatives to choose from.
Facts about Kortepohja Student Village:
The buildings have been named using the alphabet, we have used letters A-T
The most known buildings: buildings A B C D E are nine-storey landmarks are also known as "Tornitalot" in Finnish
The most legendary buildings: MNOP also known as "DDR" is a monument-like complex designed by Erkki Kantonen
Special: The 18 buildings located in the same area form a one of a kind "Village"!
In the area: A small grocery store, a big grocery store, a library, outdoor exercise opportunities at Laajavuori, a joint use car, restaurant Rentukka
In the Student Village: The gym and studying spaces in Rentukka building, Funet broadband connection, a rowing boat, gardening boxes, sauna, Smartpost parcel locker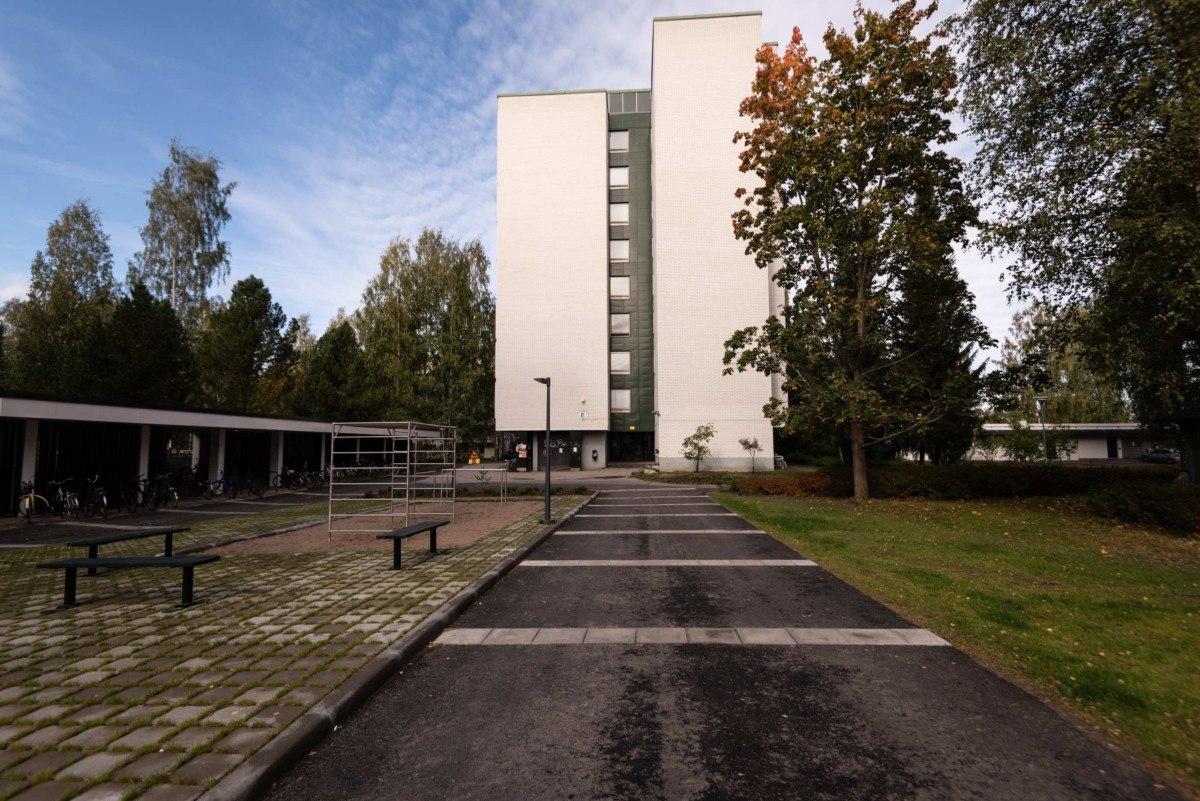 Friends and things at home
Kortepohja Student Village is known for its lively communality both in Jyväskylä and outside the city. Kortepohja is remembered as a stage of funny parties and student events, and in Kortepohja (playfully "in the Village") many have found a group of people with whom they keep in touch even after years.
Communality that is a part of student life in 2020 comprises of friends, well-being and services of good quality.
Rentukka is the heart of a living village
In Rentukka, which is located in the middle of the Student Village, you can find a restaurant, studying spaces, a Smartpost parcel locker and a gym. As Soihtu's tenant the services are included in your rent.
Common activities and living rooms
In Kortepohja, it is easy to get to know other people. When it comes to communality, Kortepohja Student Village is a forerunner among Finnish student housing organizations. Communal events and possibilities for hobbies have always been a part of the services in the legendary Kortepohja Student Village.
De-stressing everyday life and fast internet
A rental apartment in Kortepohja Student Village offers peace to focus on your own things and de-stressing. At home, it is easy to study, feel comfortable and stay in touch with people thanks to the 1GB broadband internet connection, which is included in the rent and brings the services of the student network and remote lectures straight to your apartment.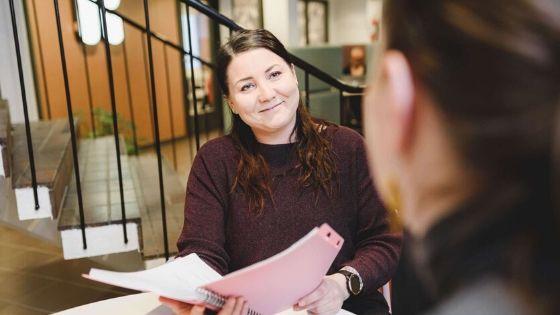 Instructions and advice for housing
Use and maintenance of an apartment, changing apartments, managing tenancy, or going to student exchange may be big things in everyday life, but you aren't alone. Instructions for matters of everyday life you can find in Housing instructions. In case of small and bigger concerns, our tenant advisor can help.
Low-threshold places to exercise
One of the special characteristics of Kortepohja Student Village is improving well-being in everyday life. The light and spacious gym that is located in the middle of the Student Village and included in the tenants' rent is a good place for daily workouts. There is a place to exercise outside also.
Brand new and the best old
During the last few years, we have renewed the buildings in Kortepohja Student Village strongly. We want to offer rental housing that meets the requisites of housing in 2020, is climate friendly, well maintained, and cosy so that students and other people who prefer effortless living can enjoy it.

According to Soihtu's values, our renovations are always thorough renewals of the structures, surfaces and technical building services which reduces the carbon footprint of the building and improves cosiness in the building. Soihtu has been granted green funding from Municipality Finance Plc for the complete renewal of a building for the first time in Finland. The project of renovation buildings A B C D E renews the central square of Kortepohja Student Village altogether.