Billiard Room in Kortepohja Student Village
The billiard room, completed in May 2022, is located in the building T of the Kortepohja Student Village and is available to all tenants of Soihtu. The space is conveniently accessible with your own Village Key, and no advance booking is required. The easiest way to get to the billiard room is from the Taitoniekantie side of building T, at the top of the spiral staircase.
The rules of the space have been created by the tenants' committee of Kortepohja Student Village – please follow the rules carefully when using the space!
Rules of the Billiard Room
The room can be used without reservation daily between 7 am and 10.45 pm.
The Billiard Room is meant for Soihtu tenants and their visitors. Enter the room with your own Village Key.
The key holder is responsible that common rooms' rules and regulations are followed. Do not let strangers in!
Make sure, that the room is ok when you start your own turn. If there's any issues or lacks in the equipment, fill in an online damage report.
Do not eat or drink anything near the pool table!
Don't take anything out of the room that isn't yours.
Clean up after yourself, so that the next tenant is comfortable using the space.
When you leave the space, turn of the lights and make sure the doors are locked. 
In the Student Villages, its' yard area and common rooms, we follow the silence hours of City of Jyväskylä between 11 pm and 7 am. During these ours, security guard will check the common rooms and make sure no one is using them. Possible security guard's visit can be invoiced from the tenant, who's key has been used to enter the space.
For problems or disruptive behavior, contact Soihtu Facility services: +358 10 524 8315 
More News
Soihtu invites the tenants of Korttelikylä to the annual Tenants' meeting on Tuesday, November 22nd from 5pm onward at Ilokivi Venue (Keskussairaalantie 2). Soihtu staff is there to talk about current housing issues and tenants will have the...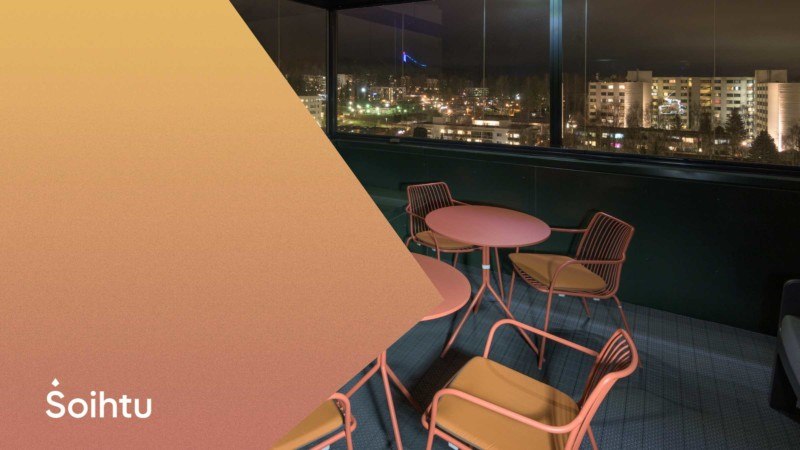 In the coming winter, due to the electricity shortage, we may have to resort to pre-planned power outages to balance the load. Preparing for a power outage is one of the civic skills.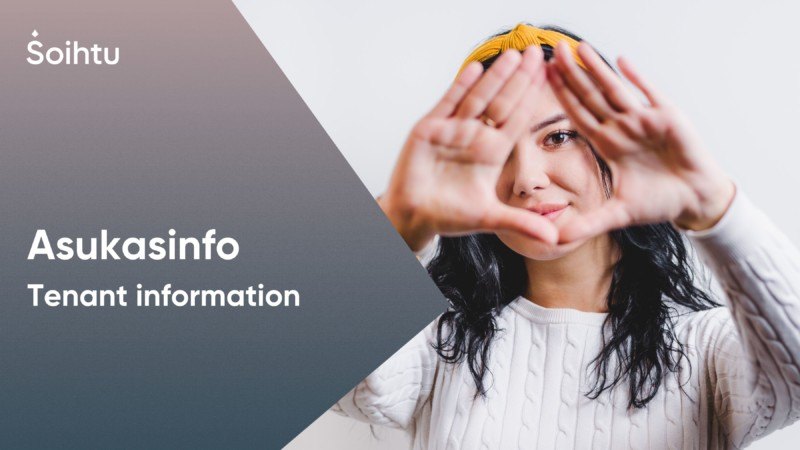 Soihtu Housing tenants receive a newsletter about the current housing topics in Kortepohja Student Village, Soihtu Vehkakuja and Soihtu Korttelikylä every month. The newsletter is sent to the e-mail address found in our system and provided by the...