Updating the contactless key cards
The contactless key cards are in use in the Student Village's buildings A, B, C, D, E, F, J, H, R, S & T and in Soihtu Korttelikylä. Also the Village Key is contactless key card.
With the devices located in the lobby of Rentukka and in the lobby of building D in Soihtu Korttelikylä, the tenants can add to the validity period on their cards. You can update the cards at any time convenient for you, and the device increases the validity period by 5 months at a time. For example, the key cards for the autumn's new tenants are valid until January, so it is a good idea to update the key cards before leaving for Christmas holidays.
Note: You need to update all key cards you have in use at the same time, so that you use one key card by the machine at the time. This way all key cards work properly after updating.
Tenants in shared apartments of buildings Q, R, S, F, H and J (in the Student Village) need to pick up new key cards from the Service point when the card expires – we will announce tenants beforehand.
If you have issues with updating the key card, you can visit Soihtu Housing service point or Rentukka info desk within opening hours.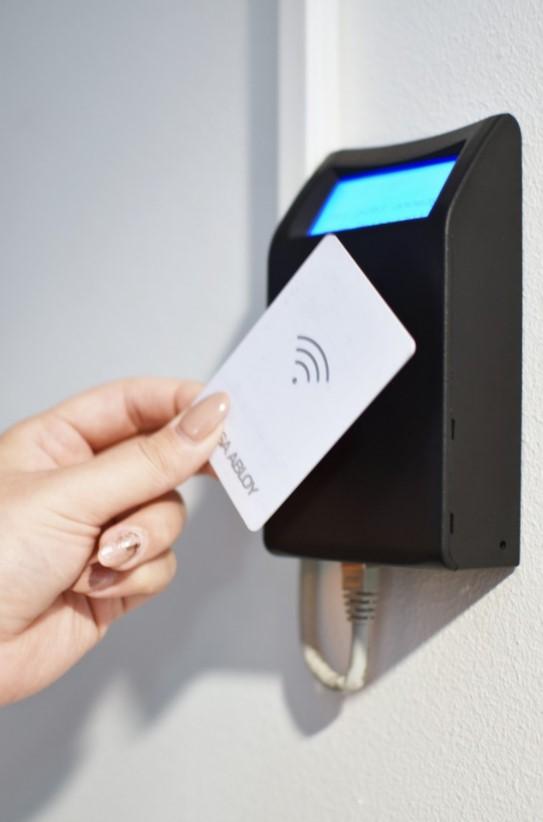 Updating the contactless key card
Place your key card on top of the device.
Wait until the device display says "Processing done, remove card".
Your key card is now updated and ready to use for five (5) more months.
Repeat this procedure to all key cards you have in use (at the same time).
Set a reminder for yourself, so you remember to update the key cards every five months!
More News
National Fire Safety Week is from 25 November to 1 December 2023. It is much easier to prevent a fire than to put it out. It might not occur to you that even if the fire isn't very big, the smoke it causes will quickly destroy important things....