New student, apply for Soihtu's apartment!
Our housing locations are known for their comprehensive services included in the rent and for their community spirit.

Kortepohja Student Village, the oldest and most famous of Soihtu's housing locations, is located near to almost all biggest schools and the university, offering unique community and housing options for everyone. Most of the apartments are low-cost studio apartments, that are popular among applicants. There is also shared apartments for those who appreciate roommate life. The MNOP house complex, located at the back end of the Village, offers affordable squares in two-bedroom apartments, in which tenant can receive a painting set from Soihtu to paint the walls of their apartment. In the middle of the Village there is a restaurant offering student-prized food and a free gym for tenants. Few hundred meters from the Village, Soihtu Vehkakuja offers comfortable accommodation for students and other groups.

As a tenant of Soihtu Korttelikylä, located in the popular area of ​​Mäki-Matti, the student's favourite services on the main campus of the University such as Ilokivi restaurant and Ilokivi Venue, are very close. In addition to more traditional floor plans, Soihtu Korttelikylä offers both studios and one-bedroom apartments with a spacious and practical loft. The newest one of Soihtu's housing locations will welcome its new tenants in July 2022.
In addition to electricity and internet, the rent of all housing locations includes using the services of the Rentukka, located in the Kortepohja Student Village, such as the use of a gym. Laundry rooms and public sauna turns are free for tenants. Water is also included in the rent in Kortepohja Student Village and Soihtu Vehkakuja.

No matter where you get your place to study, you can fill in an apartment application for Soihtu, as most of our housing locations are for students, JYY members are a priority. Soihtu is a reliable lessor behind which is the Student Union of the University of Jyväskylä, JYY.
Take a look at our housing locations and fill an application soon!
More News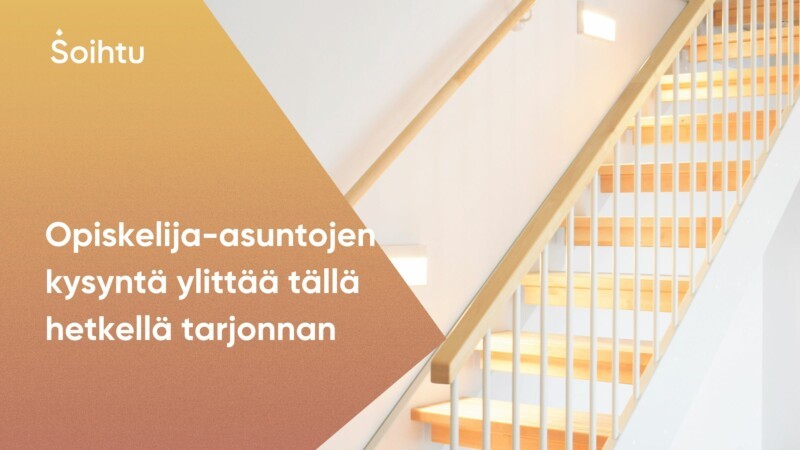 This autumn the demand for student housing is much higher than Soihtu has apartments to offer. Apartments of Soihtu are primarily meant for students. Some of our residential properties are government-subsidized rental apartments (so-called ARA...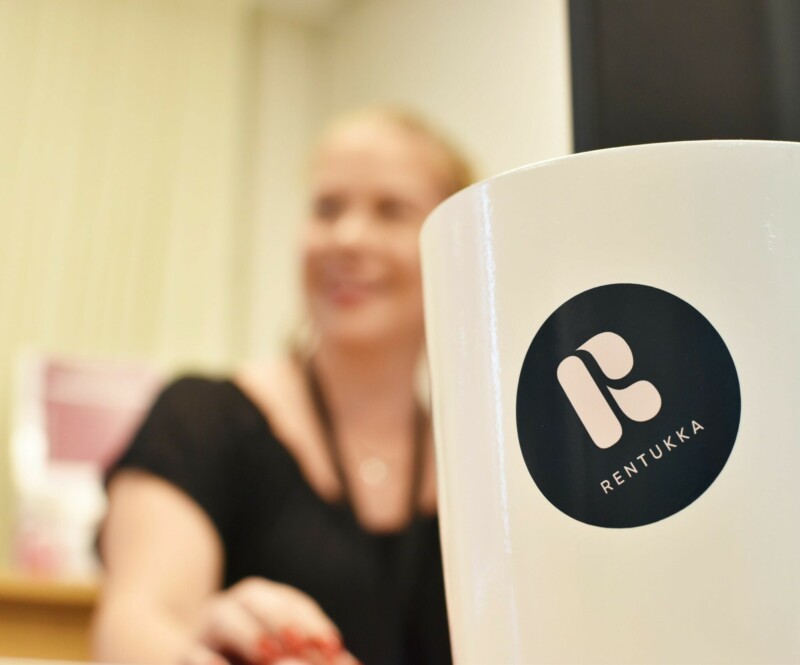 Soihtu Housing phone service switchboard has a malfunction, which is why calls are not connected correctly. We are currently investigating the situation. If you can't reach us by phone, kindly contact us via email. The maintenance phone number...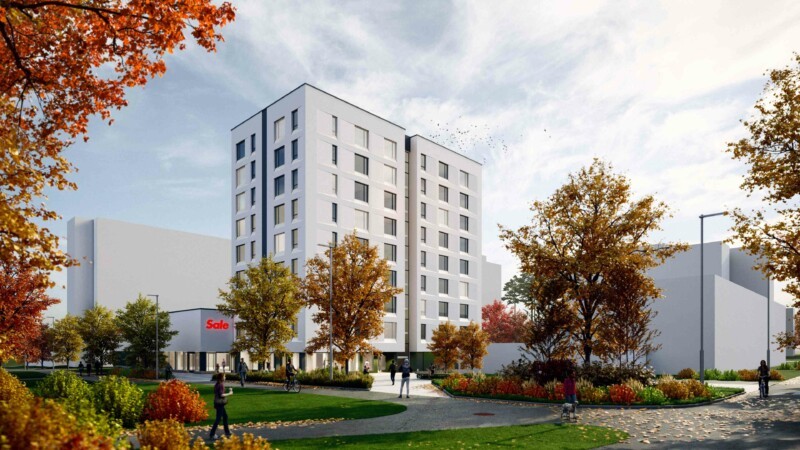 Soihtu aims for a new building in Kortepohja Student Village to serve e.g. students' families. The new building will be placed along the Kartanonkuja street, between buildings Q and E. Provided that the new site of Soihtu receives a building permit from the city of Jyväskylä and a start permit from Ara, construction can begin in late autumn 2023.